Concrete water tank
A water tank made from concrete is strong and durable. They are difficult to handle and very heavy. Although concrete tanks are built underground, smaller tanks can be available above the ground. The problem with new concrete tanks is that they add taste to water and also leach lime increasing the water ph. regular flushing is therefore required before using the tanks.
The complete water tanks are loaded off the truck and placed on an already prepared sand base. Rubber or synthetic sealing is used to seal the concrete sections.  A sealant is used to seal the tank and prevent the tank from leaking. The sealant is applied inside at the joints.  One of the most common problems with the concrete tank is cracks and leaks. However, the tank can be repaired if its content can be drained. Sometimes a plastic liner can be used for repair if the damage is severe although it is very expensive. We spoke with a representative from CC Concrete about the pros and cons of concrete water tanks. Below was their take on it.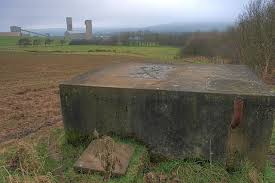 Concrete tanks pros
Water Is kept cool due to the insulation ability
The tanks can be buried underground.
Cons
The tanks can be affected or even damaged by the earthquakes
More expensive in terms of buying and installing
Plastic water tank
These are the most common water tanks in many households in the US. The tanks have a history that dates back 20 years. The plastic liners and the plastic to be used must be made from materials which are food-grade if the water to be used is intended for consumption either by human or animals.
Polythene, one of the materials used for constructing plastic tanks is a non-corrosive material and has a long life. The material does not rust or corrode, unlike concrete. The poly tanks are easier to handle and are light. The poly tanks don't need a sealant since they have no joints or parts linking them together. They are usually made using a single piece.
At the end of their service life, polythene can be recycled although they cannot be used to make new tanks. The regulations only allow for virgin material to be used while making new tanks.
The material used for making your tank is largely based on personal preferences. Neither plastic nor concrete is a supreme winner. However, plastic tanks are cost-effective, easy to install, and long-lasting.
Plastic tanks pros
Easy to maneuver to position
Because of their flexibility, plastic tanks can withstand quakes
Cost-effective
Cons
Cannot be buried underground
If you want to read some more about concrete, our article on brick vs concrete blocks is pretty interesting. Enjoy your time reading.