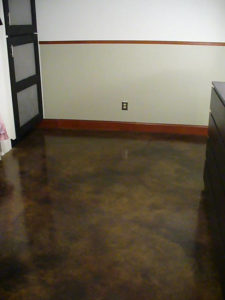 Concrete is a good material used all over the years for building and construction. This article will look on some of the places where concrete floors are mostly used.
Bathroom
A bathroom is a place where you want to have an amazing look, be stylish, durable, and be easy to maintain. Concrete has got all that you are looking for. Radiant heating can also be used to keep the floor warm to avoid your feet being chilled.
Basement
If well sealed, concrete is known to resist moisture and this makes it a good choice for flooring the basements. The places are subjected to floods and a good flooring material is paramount. The molds problem can be dealt with by replacing the damaged wood flooring and worn out and damp carpets.
Garage
Many people have their car garages as part of their home extensions. You can use concrete to make the floor .also you can make it attractive by polishing it or add some colored terrazzos which are customary
designed.
Entry and mudroom
Make your entry to your house amazing by using decorative floor. Concrete has the ability to resist staining, can handle and accommodate many people, and it is easy to take care of. Those features make concrete a perfect material for busy places where water and mud might be tracked in.
Commercial places
The concrete features; durability and customizable options makes concrete the most preferred material for commercial places such as offices, schools, churches, industrial buildings, hospitals, stores, and restaurants. Concrete makes it possible to incorporate a logo, theme, or colors on the floor.
Design options
Stained floors
A stained floor is popular because it brings an earthy and a warm tone. Designs can be made to replicate bricks, marble or wood. Stains are available in earth toned palettes.
Polished floors
You can give your building an industrial look by polishing your floor with a list of endless options.
Radiant heating
This is a heating method which is dust free and can be installed in a new poured concrete. The heating helps warm the floor and is very useful to those people having respiratory and allergy issues. It also
saves you money from installing a heating system. If you are interested in learning more, please read concrete floor pros, cons & design ideas to learn in detail.